Latest HR News: Employee Experience, HR Shared Services & HR Operations, DE&I, Hybrid & Remote Working, and HR Career Development

Read on to stay up to date with the latest trends and developments in the world of HR.
Employee Experience

Customer and Employee Experience: The New Normal (MIT)
According to MIT Technology Review, if digital transformation was a strategic business priority in the pre-2020 era, the pandemic propelled it to an existential imperative.
Their recent survey showed that employees' priorities are self-serve and personalized experiences, with 'digital trust' a key requirement. Sixty-two percent of respondents said that the pandemic made their organization improve internal messaging and communication systems. Fifty-three percent said they improved self-service capabilities and another fifty-three percent said they improved integration and support over digital channels to make operations smoother.
Click here to find out more about employees' post-pandemic expectation of the experience at work.
Also, read The Ultimate Guide to Employee Experience (EX) Technology for how to deploy consumer-like technology to improve the experience of work for employees.

CUPA-HR 2022 Higher Education Employee Retention Survey: Initial Results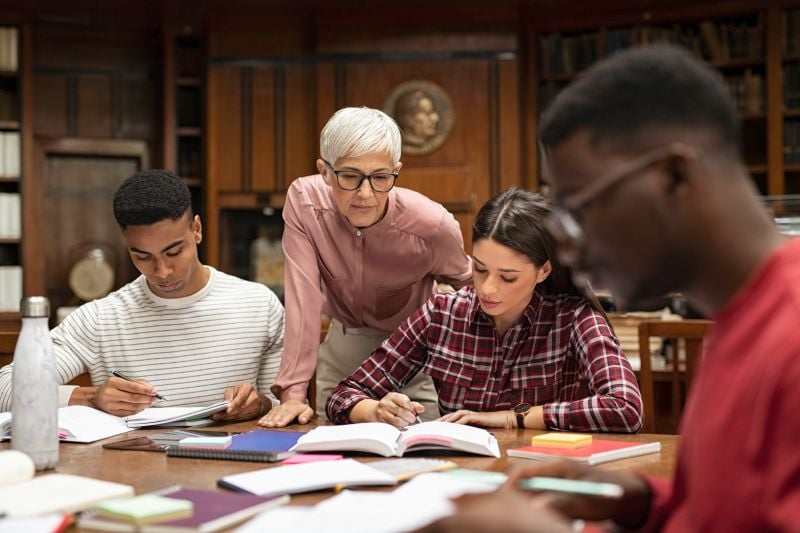 In a recent survey by CUPA, the College and University Professional Association for Human Resources found that around 35% of those employed in higher education are likely or very likely to seek new employment opportunities in the next year, with 22% somewhat more likely to do so. This is an increase from 2021, where only 24% reported being likely or very likely to seek new employment, with 19% somewhat more likely. This suggests that half of the current employees in higher education could leave their jobs in the next year and that the problem of retention appears to be worsening.
Data was collected and analyzed from 3,815 Higher Ed employees. 77% of the sample were female, and 80% were White. More than half (57%) were supervisors, with an average of 3.76 staff reporting to them. Nearly all (98%) respondents were full-time employees.
To find out how cloud technology can help universities improve the experience of work at universities by enabling seamless remote working read Universities Need Cloud HR Services Tech to Succeed in Hybrid Working. Also helpful is 9 Benefits of HR Transformation Technology for Universities.

HR Shared Services & HR Operations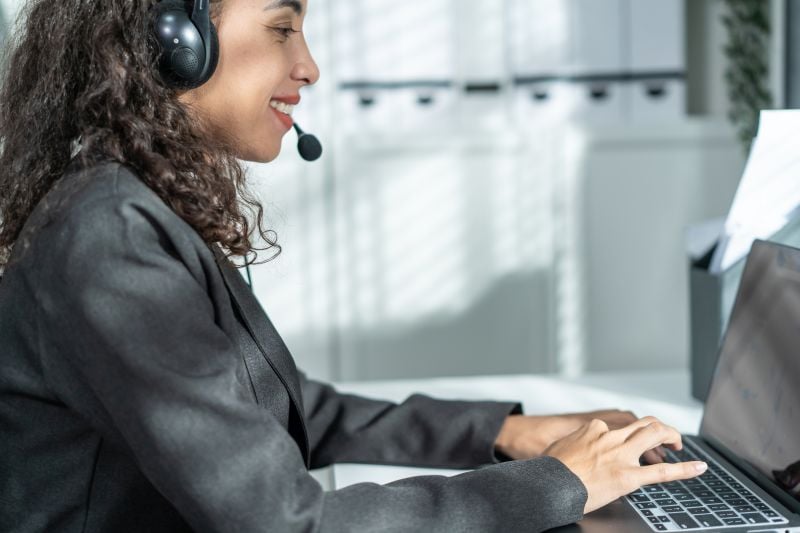 HR Operations: Unlocking Exponential Impact Through Workforce Experience and Business Impact (Deloitte)
According to Deloitte's Human Capital service area:
The role of HR Operations is changing from primarily focusing on transaction and inquiry services to becoming a source of tangible value for the business.
The impact of HR Operations is expanding to include cost savings and driving actual business outcomes.
With the rapid adoption of digital technologies, HR Operations is positioned for even greater efficiency and impact.
Organizations are moving beyond core HCM technologies and toward engagement layers and intelligent automation solutions.
HR Operations models are becoming more strategic and worker-centric, with multi-functional models such as global business services (GBS) becoming more common.
Download Deloitte's Unlocking Exponential HR Operations to discover the "four As" of exponential HR that will help you realize the potential of HR Operations. They include:
Adaptable means embracing change and adjusting quickly to shifting customer, environmental, and market needs.
Agile means moving fast, iterating and being nimble and flexible.
Architecting means bringing cross-disciplinary and multi-functional skills to create truly end-to-end solutions.
Augmented means embracing a combination of technologies and solution providers to digitize work.

HR Shared Services: Everything You Need to Know
An HR shared services model can help HR departments deliver their services to employees in a faster, more effective way. This model presents an opportunity to separate the operational from the strategic so each part of the department can be most effective in providing a positive employee experience. This article takes a closer look at HR shared services, its benefits, and challenges, as well as HR shared services best practices.

Moving to an HR Shared Services Delivery model usually requires the right technology in order to be successful. HR Case Management is a core application for HR Shared Services. To find out more take a look at HR Case Management: The Ultimate Guide.
DE&I

Workplace Diversity and Inclusion for Evolving Businesses
In this post, SHRM references PWC's 2021 Global Diversity & Inclusion Survey which found that only 4% of businesses are excelling in achieving key characteristics of successful D&I programming.
Among a number of areas, SHRM looks at the role of leadership in fostering a successful diversity and inclusion program. For example, firms can encourage and facilitate full employee engagement by looking at employee views of inclusion and related characteristics. In return, employees' work-related self-esteem and willingness to achieve the extra mile are boosted in such environments.
Discover more about the interpretations of D&I in the workplace and what they represent for businesses.

Are Your Organization's DEI Efforts Superficial or Structural?
According to academics writing in the Harvard Business Review, for too many organizations, "DEI ends up a mere scaffold that does little to bring about actual, substantive change." Adding "scaffolds are additive, instead of becoming integral parts of the existing organizational structure."
Building on their personal and professional experiences, research, and work with organizations, they developed a framework intended to help leaders move DEI to something deeply woven into an organization's mission, culture, and values. They describe them as a series of questions leadership teams should ask themselves, including:
Are we providing equitable access to career opportunities?
Are we promoting a culture of allyship?
Have we made a public commitment to DEI with external partners? And are we prepared for pushback?
Do we know how we'll measure our progress (or lack thereof?)
Discover recommended answers to these questions.

Hybrid and Remote Working

Fortify Your Organizational Culture for the Hybrid World (Gartner)
The concern among HR leaders and CEOs of how to build and maintain a culture when employees no longer share the experience of going into the office and working together daily is key as organizations reorient themselves for a hybrid future of work. The findings of Gartner's detailed culture study are explored in this edition of Gartner HR Leaders Monthly Magazine to illuminate the many facets of 'culture connectedness'.
Download the latest HR Leaders Monthly Magazine to explore actionable insights for CHROs to build a supportive work culture in the hybrid world.

How Four College Grads are Navigating the Challenges of Remote, Hybrid Workforces
According to this post, a recent study found that employees who work remotely full-time are 33% less likely to have friends at work. The study also found that millennials and Gen Z are the most likely generations to have no friends at work, at 39% and 21%, respectively. However, 95% of survey respondents said that having a friend at work makes them feel happier, 76% indicated work friends make them more creative and 74% said they help with productivity.
In this article, you will find more about the working experiences of four recent college graduates and what they wish was different. According to them, the most important thing they want from their job is a supportive environment where they can make friends. To find out what else they would like to experience at work, click here.

HR Career Development

The Emerging CUPA-HR Leaders Program Welcomes a New Cohort for 2022-23
The goal of the Emerging CUPA-HR Leaders program is to identify young leaders in Higher Ed HR who have the potential to volunteer and play an active role in advancing the profession. Invited participants get to work in problem-solving work groups, develop deep relationships with peers, and gain an inside look at CUPA-HR's operations and structure. Throughout the program, participants are encouraged to serve in a leadership capacity. Many participants have gone on to hold positions on chapter boards, region boards, and CUPA-HR's national board of directors.
This post was written by Kelly Frisby of Dovetail Software on their website here. They are an exhibitor on the HRTech247 Case Management and HR Service Delivery floors. You can visit their HRTech247 exhibition stand here.