Log, track and report all HR/employee relations cases within one secure, convenient system.
From disciplinary and grievance, to absence management, performance and more – Workpro ensures your HR case handling follows robust processes, with complete visibility from receipt to resolution and reporting.
24 HR case types included for fast deployment
Highly configurable to match your processes exactly
Clear steps, templates and targets ensure compliant, consistent case handling
Reporting and performance monitoring improves control and analysis
Full control of user access rights, down to case level
Secure online case submission and collaboration tools
Integrates with other HR systems
Cloud hosting or on-premise options.
Workpro is developed by Computer Application Services (CAS) Ltd. We specialise in case management systems for HR, complaints handling, information requests (FOI, GDPR, SAR, EIR) and other regulatory casework.
With over 17 years' experience in case management systems, we supply our trusted Workpro software to public and private sector organisations throughout the UK and overseas. Product development is ongoing, and we actively seek user input to the product roadmap.
As an employee-owned company, every team member takes a personal interest in the delivery and successful implementation of your solution. Friendly, professional and approachable, our aim is that your solution is exactly what you really need.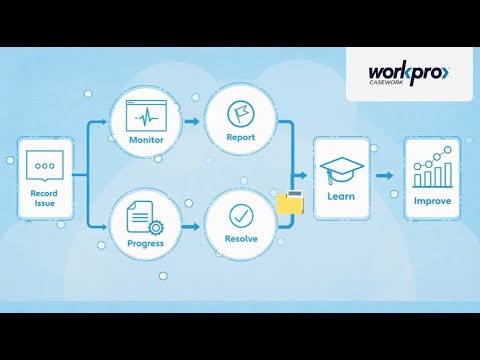 Workpro Video Explainer
Exhibitor Blogs & Seminars
Enquiries made easy
Only enter your details once
Quick and easy process
Unlimited enquiries