Powering and enabling a new generation of virtual exhibitions changing the way people gather information.
VirtualExpo247 is an end-to-end solution that provides you with the platform, tools, and services to create your own virtual exhibition in your chosen industry
Platform:
We create you, as platform owner, a virtual exhibition platform and branding in your chosen industry.
Tools:
We provide your team with a number of valuable tools to enable your marketing, lead generation, and sales.
Support:
We manage the maintenance of your platform & provide support & guidance from our senior team.
What is Virtual Expo 247?
Virtual Expo 247 brings your showcase to suppliers and services in any industry that you choose. We have already set up other businesses under HRTech247, WeddingShow247, FranchiseShow247 and many more, thus proving the concept. We are now licensing out our platform for anyone interested in setting up in business, with the support of our established and recognized brand.
It can work for any sector where exhibitions or conferences run – cars, homes, dental, cleaning, marketing, learning… You name it, we can set it up for success! Virtual Expo 247 provides complete flexibility. You can choose to run your platform full-time or part-time, even as a side-occupation outside your primary job.
You can run your new online business from anywhere too with simple-to-run, completely digital processes with no paperwork, plus it is easy to run via social media and other online marketing channels. Ours is a proven model with successful online exhibitions already working today.
We continue to develop the platform and becoming a licensee with us means you get every update and enhancement free in your package – a package that brings you the confidence of a support team behind you. Not only are you able to take advantage of all of the existing features, you will also be able to benefit from any new functionality that is brought in.
Welcome to VirtualExpo247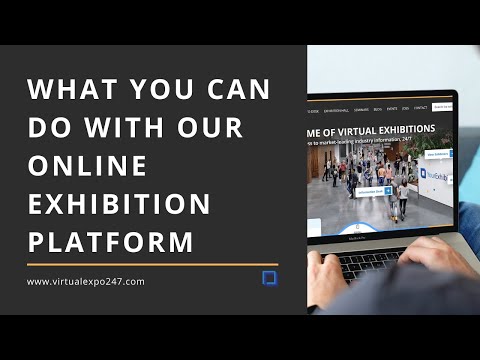 Welcome to VirtualExpo247

Warning: Undefined array key "file" in /homepages/40/d892418368/htdocs/clickandbuilds/HRTech247/wp-includes/media.php on line 1680

"I recently set up my own platform for the equine industry. As a platform owner I get so much support from the team at VirtualExpo247. All I need to do is get exhibitors onboard. I make tickets when I need to post blogs or have new events to add. It's so easy to onboard and run!"