With expertise in translation, localisation, and creative services in over 150 languages, Venga partners with clients to help them communicate globally and support their global ambitions. The Venga team has 25+ years of experience with particular expertise in translation for HR communications, technology, and HRIS global rollouts.
Venga follows a strategy of building robust programs for continuous translation and localisation for enterprise clients. These programs are supported by an agile production team, an innovative tools and technology approach, a specialized supply chain, and an ISO-certified quality assurance team.
Venga's clients can expect a long-term and transparent partnership. Venga is committed to continuous improvement and supporting client's accelerated growth and localisation maturity.
HR Software Translation/Localisation
Product UI/UX translation/localisation
Product documentation translation/localisation
Extensive HR technology domain experience
Workday Rollout Translation Specialists
Experienced Workday rollout translators
Experienced tenanted data handlers
Team of linguists focused on Workday and HR area
HR Content and Service Delivery Translation
Hiring, recruitment and employee engagement collateral
Employment contracts and HR support materials
Training and L&D courses, modules and units
Employee portals and intranets
Knowledge Portal for Workday Translations
InView for Subtitling - In-Context Translation & Review for Video Content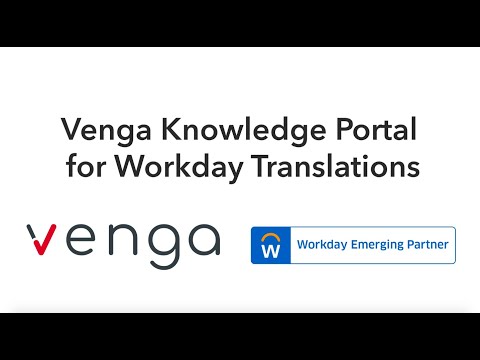 Knowledge Portal for Workday Translations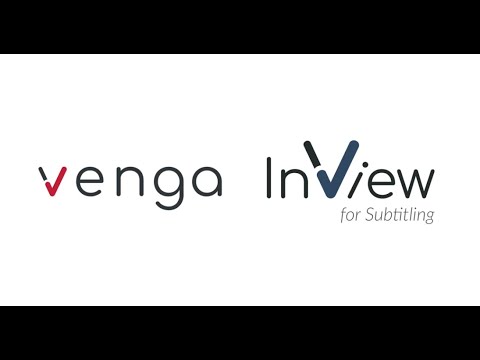 InView for Subtitling - In-Context Translation & Review for Video Content

Venga's Project Managers and translator's knowledge of our HR platform and content and the context in which it is published made a huge difference even with the most difficult languages. Their quality program, handling of our end clients, as well as close collaboration with our teams, have been a critical part of the success.

I'm so happy you've pushed us to be open-minded to changing our processes to work better and more efficiently with translations. While even the smallest change to process or systems can be unsettling in the workplace, our dedicated team at Venga has managed all the changes to help us work smarter with incredible efficiency. Thanks to that, the transition felt completely seamless and easy on our end.

One thing that we really liked was your in-country model. The feedback from Japan was that the quality of the translation was very high. And it was specialized software so that really speaks well of you guys.
Exhibitor Blogs & Seminars
Enquiries made easy
Only enter your details once
Quick and easy process
Unlimited enquiries