At its core, gulfHR is a powerful and intuitive cloud-based HR platform that can be used across mobile or web interfaces. Our HRMS software was built for the Middle East. With an intuitive on-the-go functionality for employees, that is supported on desktop and mobile, it supports flexible and customizable paths to suit your organizations' structure no matter how complex.
We aim to be the preferred tech partner of HR professionals, allowing them to influence their organizations' strategy successfully using innovative technologies that enable digital HR transformation. Our culture and values are built around customer-centricity and service delivery excellence. Being ISO certified in data protection, information security, and service management, and with our highly competent onshore team; we are known to provide exceptional customer experiences.
gulfHR© is currently serving 100,000+ employees in MEA region. We benefit from 23 industries such as manufacturing, construction, Legal, consulting, hospitality, services, medical and many others.
In response to market demand, we curated best in class software solutions. Services include payroll outsourcing and HR consultancy.
We know that your company is a lot more than just employee files and data. It's a dynamic mix of people, payrolls and projects all going on simultaneously. Our powerful platform boasts the precise mixture of features which ensures the efficiency and resources of your company.
Manage onboarding, employee engagement & performance, learning & development, payroll, employee data & files, reports, and much more! gulfHR puts the power in your employees' hands with self-service that can be accessed via our next-generation mobile app and cloud-based application.
gulfHR introductory video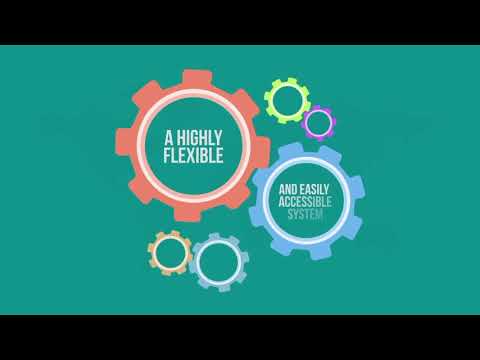 gulfHR introductory video
"We have implemented SAP & Oracle in the region before, which was a huge effort to get the systems live, but they are still very limited. The solution gulfHR has is very customizable and have it thought through in a way that makes sense.
They are very customer orientated, and customer focused, and tells you what makes sense and what doesn't, in ways that fit our requirements, which I really appreciated.
The team at gulfHR are great! The project manager (Shabbir) always made himself available to help us at any time during our implementation, even when he was on leave."
"They're very collaborative, Raheel is great, and Usman who was involved in our implementation.
In 2018 we moved over to workday for HR and needed to rethink our payroll. Because our Dynamics AX platform we used was very old, we wanted to upgrade our payroll platform, that could integrate with Workday, and gulfHR was the best solution we found, and now, 1 year on, we're still very happy. The team is helping us constantly work to customize the system to fit our ever-changing needs"